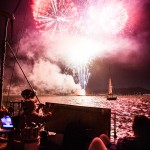 Fireworks in Sausalito
When you have a boat and live in San Francisco it's hard to not get out on the water. This 4th, my Aunt Ronna and Uncle Morgan had some friends coming into town and asked if they could charter Alchemy for a 4th of July sailing excursion. Stoked! There was no way this day could turn out anything less than incredible… and incredible it was.
The central bay was already howling so we decided on a more leisurely sail of the bay. My go to route when relaxation is in order is a jib only downwind sail from Sausalito through Raccoon Straights. The wind through this area is generally moderate and from astern, the weather warm and fog free, the views spectacular, and without the mainsail hoisted there is no worry of the boom crashing across the boat during an accidental gybe. In short, the perfect route for sipping on wine and enjoying each other's company.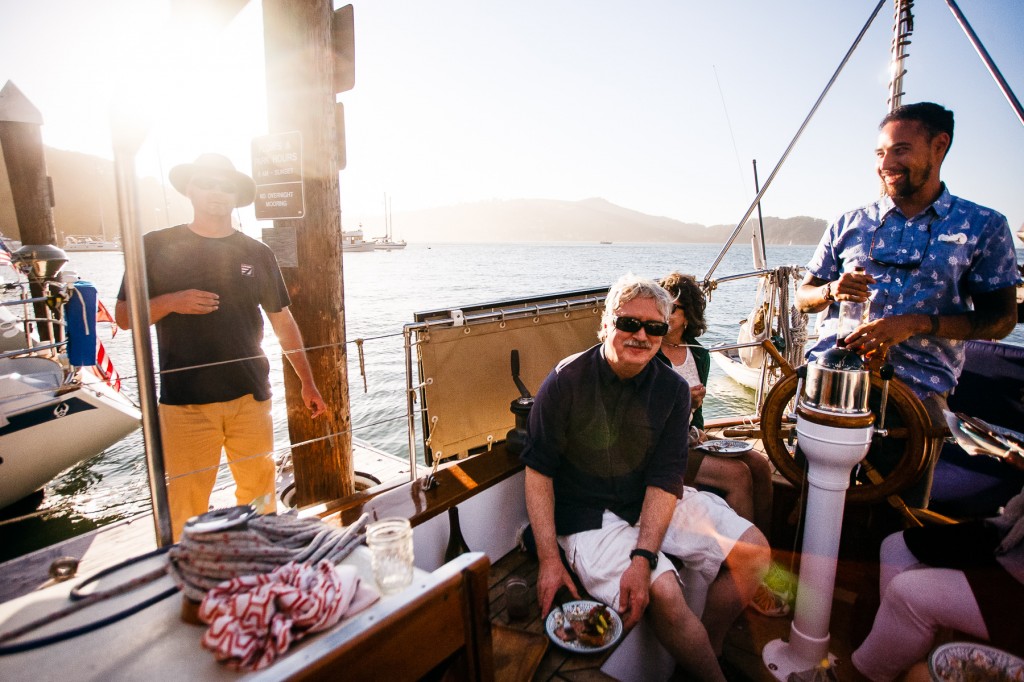 We unrolled the jib and cruised nicely down through the straight in between Angel Island Tiburon. Sailboats were scattered across the bay. Enough to be exciting but not so many that you had to worry too much about colliding. We decided against stopping into Ayala Cove the first pass. We were having too much fun sailing. So we continued around the island until we hit the wind line (or lack thereof) defining the boundary of the Richmond Riviera. Out come the cheese and crackers and a couple bottles of wine. We drifted aimlessly for an hour or so, perfectly relaxed and content.
Eventually however the idea of a BBQ at Angel Island got the best of us. We set out slowly back towards the steady but pleasant wind in Raccoon Straights bound for the cove. The sailing at this point was magnificent, as good as it gets. Days like this I could keep sailing forever, but we were hungry. Ayala Cove was pretty crowded but were able to find a perfect spot to tie the boat up for a few hours.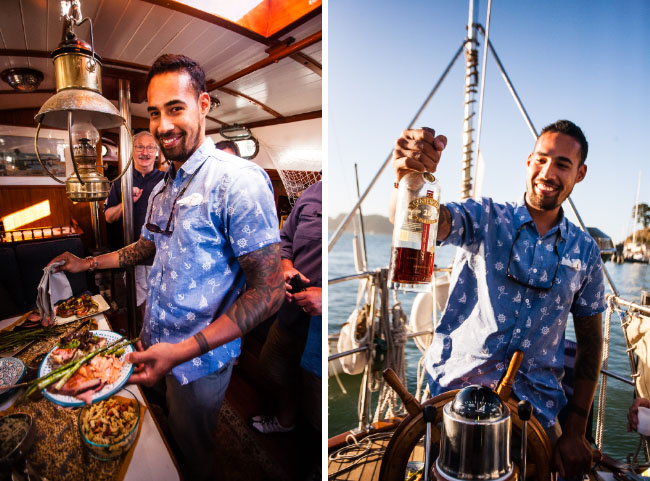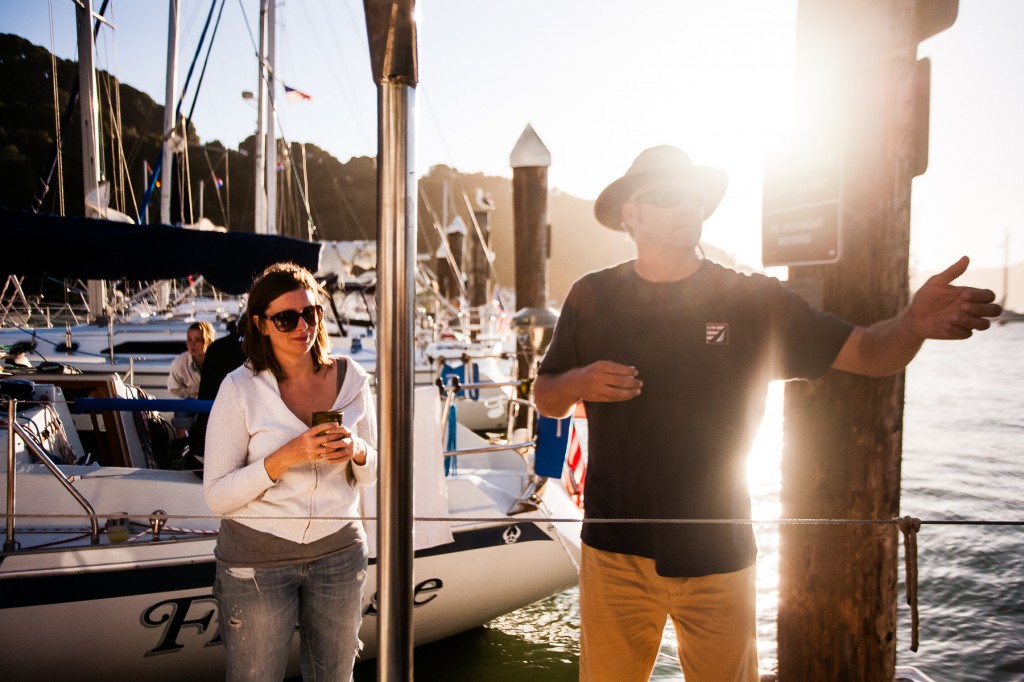 Most of the gang went to the restaurant to enjoy some wine on the patio but Brian and I decided to hang back, enjoy a cocktail, and begin cooking up a magnificent feast. Marinated tritip sandwiches on Ciabatta with roasted peppers, avocado, and a teriyaki style reduction glaze, a killer pasta salad, grilled asparagus, a kawabunga truffle cheese plate, and a couple of beautiful whole steelhead trout.
The smell from onboard alchemy was so awesome that our neighbor boat decided to try and offer us a rum tasting in exchange for some grub. It worked. We spent the time on the island laughing, feasting, and basking in the sun while sipping on rum and producing empty bottles of wine. Life sucks doesn't it?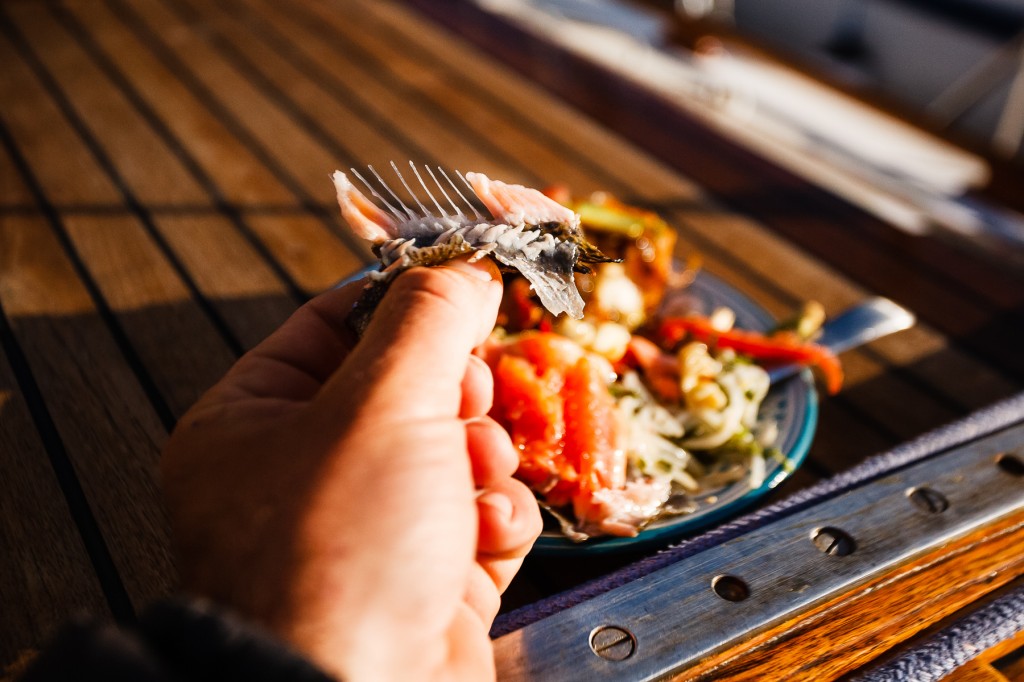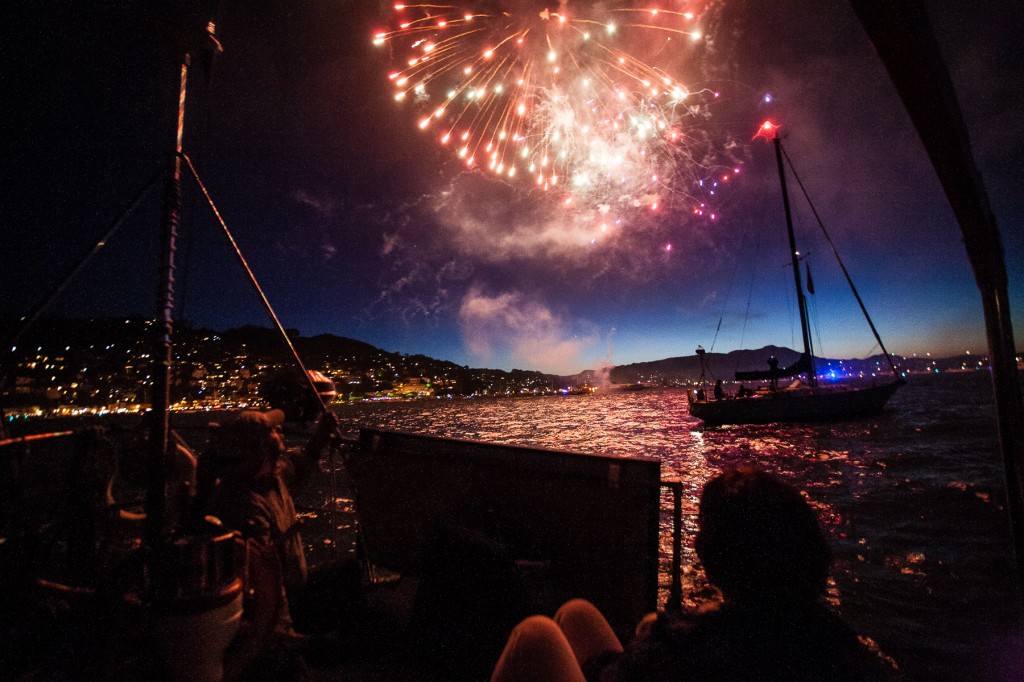 We could have easily spent the night there and been more than happy but we had a firework show to attend. Shortly after sunset we fired up the iron genny and got underway towards Sausalito. I had never seen so many boats in Richardson Bay before! We grabbed front row seats, dropped anchor, procured some hot buttered rums, snuggled up under blankets and enjoyed the show.
There couldn't be a more perfect way to enjoy the moment. Sitting on a boat with beautiful people watching the sky light up into a rainbow of colors that would shimmer across the water while casting a beautiful glow onto Mount Tam and the Hills of Sausalito. An absolutely mind blowing day.