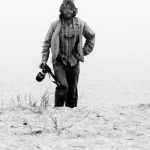 New Year's Resolve for 2012
If the world is purportedly supposed to end this year, sounds like as good a time as any to make one hell of a new years resolution. Only problem is that I suck at sticking to New Year's resolutions. As soon as I let it slip once or twice, I drop it. I tend to view them as all or nothing propositions. So instead of New Year's resolutions, I've begun to pick New Year's Resolves.
You see, a resolution is essentially the peak. You start at the top with a perfect record. As the year goes on, there is no place to go but down. That's no fun. So instead of making resolutions I've begin making a resolve. I'm not sure if you can technically make a resolve but screw the rules, I am.
What I do is each year I try to find a part of my character that could use some improvement. No shortage of choices here. I figure out a fun lifestyle change that would help me grow in that area, and I life the year with a resolve to stick to it.
Last year I found myself living in front of a computer far too often. I was passing up on a lot of incredible opportunities because I felt like I didn't have time, or I had too much work to do. I started to allow life to pass me by. Not cool. So I made a resolution to "never say no" to any opportunity that presented itself.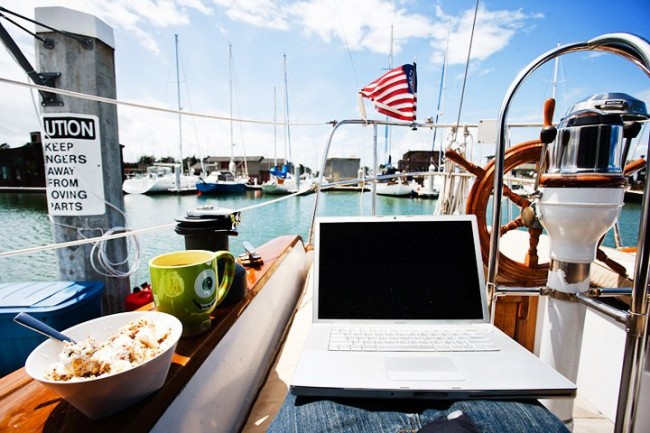 Each year my dad puts together a family photo book where he binds together photos from every family, cousin, aunt, and grandpa. Along with the photos he asks each of us to write an excerpt (in the third person) of the year. It was a great opportunity to reflect on the impact of my 2011 resolve and I thought it would be fun to share, so here you go:
"For 2011, Geoff made a New Year's resolution – "To not say 'No' and to accept any opportunity for which there were no immediately obvious catastrophic consequences." In other words, just say 'Yes' …and see what happens!

And so, with that resolution in mind, sunrise the first day of the New Year found Geoff perched high on a ridge in Yosemite Valley creating photographs while sipping on mimosas out of a Nalgene (those plastic waterbottles backpackers use) in a blizzard. In other words, Geoff's idea of heaven. The first night of the New Year was spent shivering in the snow getting rained on in a makeshift bivy (short for bivouac sack… or an emergency weatgher protection bag) stretched between two tripods and a picnic table. The tent was left at home in a closet. Then, a bear broke into the car. You probably get the picture, so let's just say this would prove to be pretty typical for the next 364 days.

This resolution wasn't without its consequences but turned out quite an awesome year nonetheless. If you were to track him down at any given day of the year you might have found him racing on a Melges 24 in the world championship regatta in Texas or the California Cup in Tahoe, couch surfing in the Alps, sleeping with geckos in Sardinia, making friends with the Italian ER staff after being admitted as a "code yellow", captaining a 50' sailboat in the Greek Islands, searching for riots in Athens, or perhaps sneaking into live concerts at the Roman Coliseum or sneaking past guard dogs hopping fences into the Parthenon to watch an Opera in the 2000 year old theatre of Odeon of Herodes Atticus… getting busted for the latter. He says it was worth it.

Things slowed down a bit when he got back home where he met up with friends in Redondo Beach to get in some surfing and see his life-long friend Michael Vignery get married.

Back in Berkeley, Geoff spends, as you might guess, a lot of time on sailboats. Between producing a series of sailing instructional videos, teaching sailing, working odd jobs to help pay the bills, and putting lots of time into his own sailing home, Alchemy. A typical week seems to consist of 6 and 1/2 fourteen hour break-less days. On the rare evening he takes off every couple of weeks he might be spotted singing sea chanteys at the local lighthouse pub, learning celestial navigation, or contemplating that he may need to get a life… or a girl… or both!

In the end he lived his resolution, it was all worth it and he lived to talk about it. He'll finish up the year skiing with the family at Mammoth. You can keep tabs on Geoff and his photography on his blog at www.geoffreybyrne.com"
So where does this leave me for 2012? If I continue to say yes to everything, I think I'll go nuts. I've overcommitted to a number of things which is starting to take its toll. 2012 will be a year of focus. "To live deliberately" is my official resolve. 2011 was a pretty windy & crazy (but fun) road. 2012 will be a year of direction; a year to wrap up any unfinished projects and close up several of life's chapters. I assure you though, the adventures have only just begun. Stay tuned, this will be a fun year!
Happy new years!
A few snaps from the 2011 Byrne family book…